An Operating System for your Facility Management
See how clean data changes your business
Schedule a quick call to learn more about how MCIM revolutionizes facility management.
Learn more about how MCIM:
Simplifies and standardizes your asset management
Sends predictive and preventative maintenance alerts
Provides insights on industry benchmarks among both procedures and assets
...and more.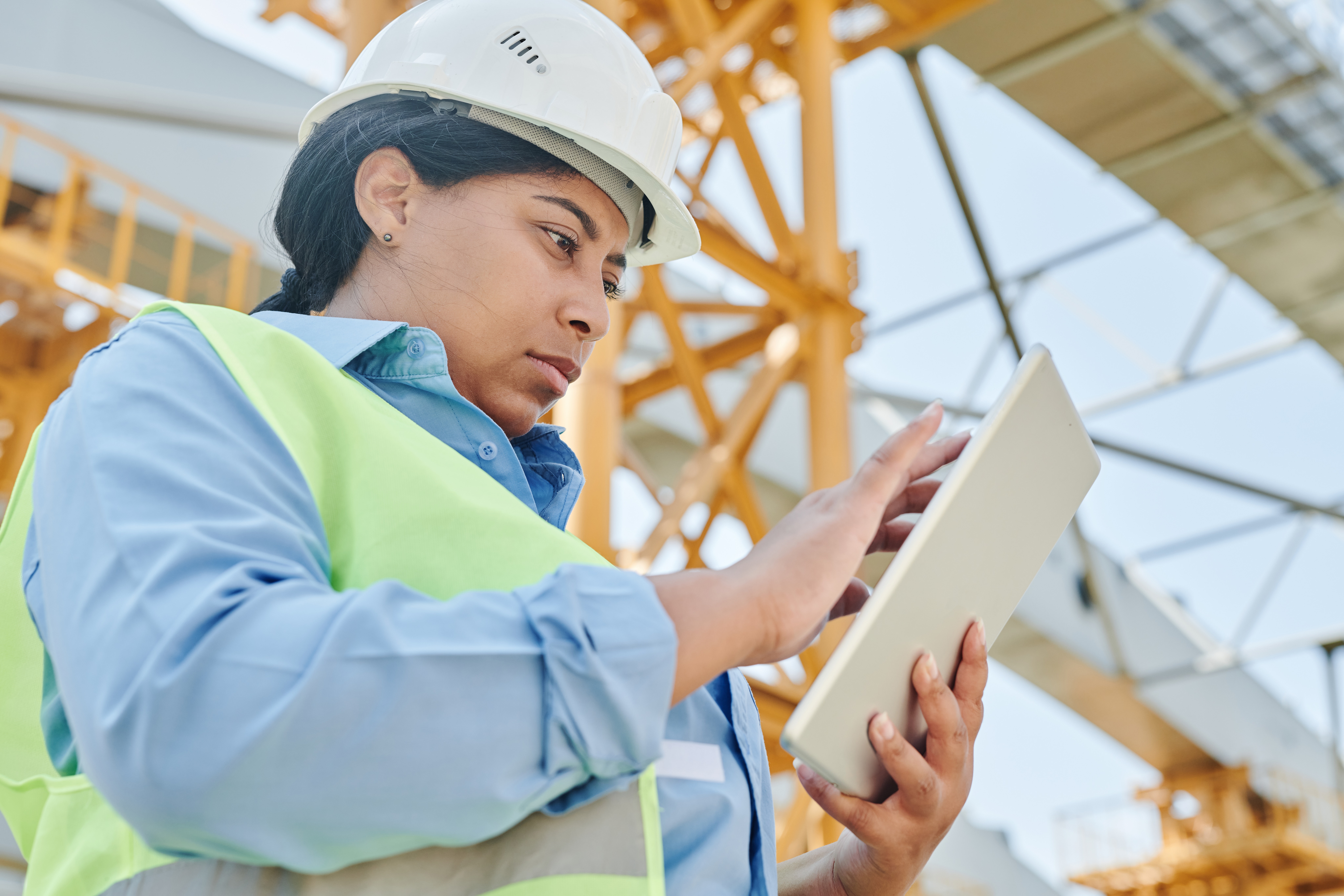 8 out of 10
of the world's top global banks
3 out of 4
of the world's top co-location and hyperscale providers
In 94 countries across all 7 continents
Produce Actionable Insights With MCIM
Drive Digitized Processes, Operational Workflow and Business Intelligence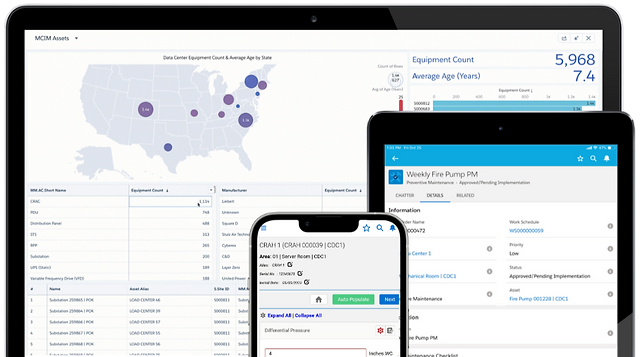 Easy
Gain valuable insights into your organization and enjoy the fine balance between usability and sophistication with the customization and flexibility of our products.
Fast
Be ready for auditors, compliance and diligence programs in real-time, all the time. Standardize, execute and track critical procedure progress and quality with digitization.
Secure
Implement custom solutions to meet your security needs. Built on top of Salesforce, MCIM leverages all of the power and security used by thousands of institutions worldwide.
JAWS ON THE FLOOR

. Not a question in the room about the value of MCIM."
Manager, Data Center Operations
Fortune 500 Financial Services Company
Real-time insight through a single pane of glass
Make Your Management
Easy with these Modules
Enterprise Asset Management
Leverage comprehensive and integrated facilities operations.
Equipment standards, condition and financials
Document storage and management
Full lifecycle tracking and trending
Incident and Near Miss Reporting
Gain powerful insights with our engaging and intuitive system.
Structured asset detail

Failure tags and root cause analysis

Manage good save/near miss programs
Respond to assessments and audits with confidence and consistency.
Site and asset quality control

Progress and condition tracking

Exception tracking and ACI scoring
Critical Maintenance
Execute critical maintenance digitally.
Execute critical maintenance digitally

Automate real-time maintenance compliance
Standardize SOP/MOP/EOP library with version control
Rounds Monitoring
Instantly collect and share data and unlock its power.
User error prevention

Anomaly detection and automated response
Real-time and automated asset performance trending
A forward thinking company, they consistently collaborate on the latest and greatest options for making our information work for us."
Missylyn Crowell
CBRE Critical Facilities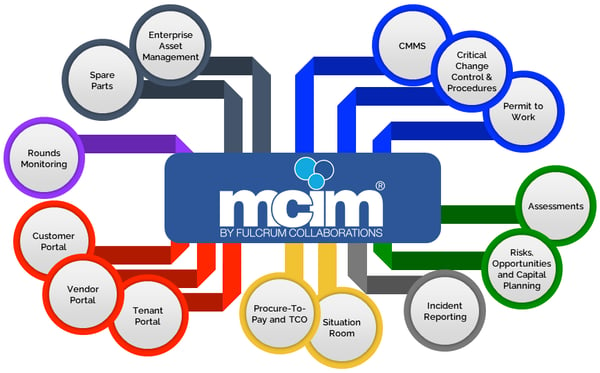 One Single Source of Truth
Efficient, Reliable and User-Friendly
Maintenance Management Software
Track work and gain insight into machine health to
optimize equipment, infrastructure, facilities or
operations use, availability and life span.