Benchmarking the Reliability of Static UPS Systems
This report is based on live, real-world data collected by MCIM users providing insights into the operational reliability of some of the most prominent Static UPS brands globally.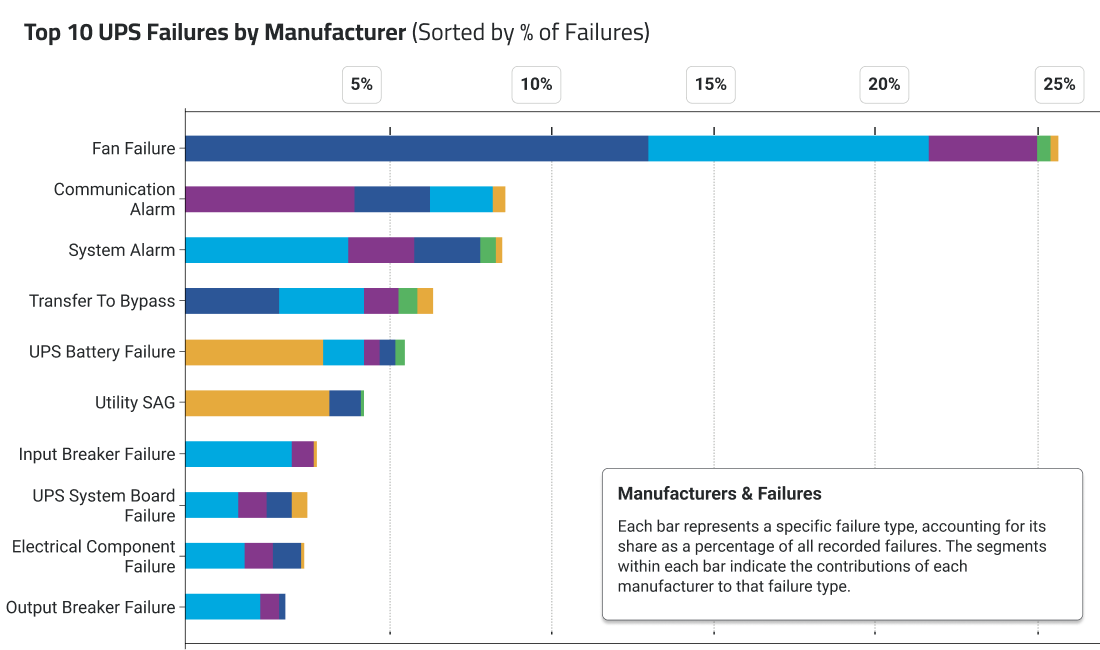 How do you get accurate, global data on the reliability of your Static UPS Systems?
MCIM's Static UPS System Reliability Benchmarking Report is based on live, real-world data collected by MCIM users, profiling the operational reliability of static UPS systems from many brands including Eaton, Schneider Electric, Vertiv, and more.
This report provides insight into the key metrics that provide a reasonable means for measuring the reliability of static UPS systems and their manufacturer and is just a sample of MCIM's repository of data center asset reliability data, the largest available.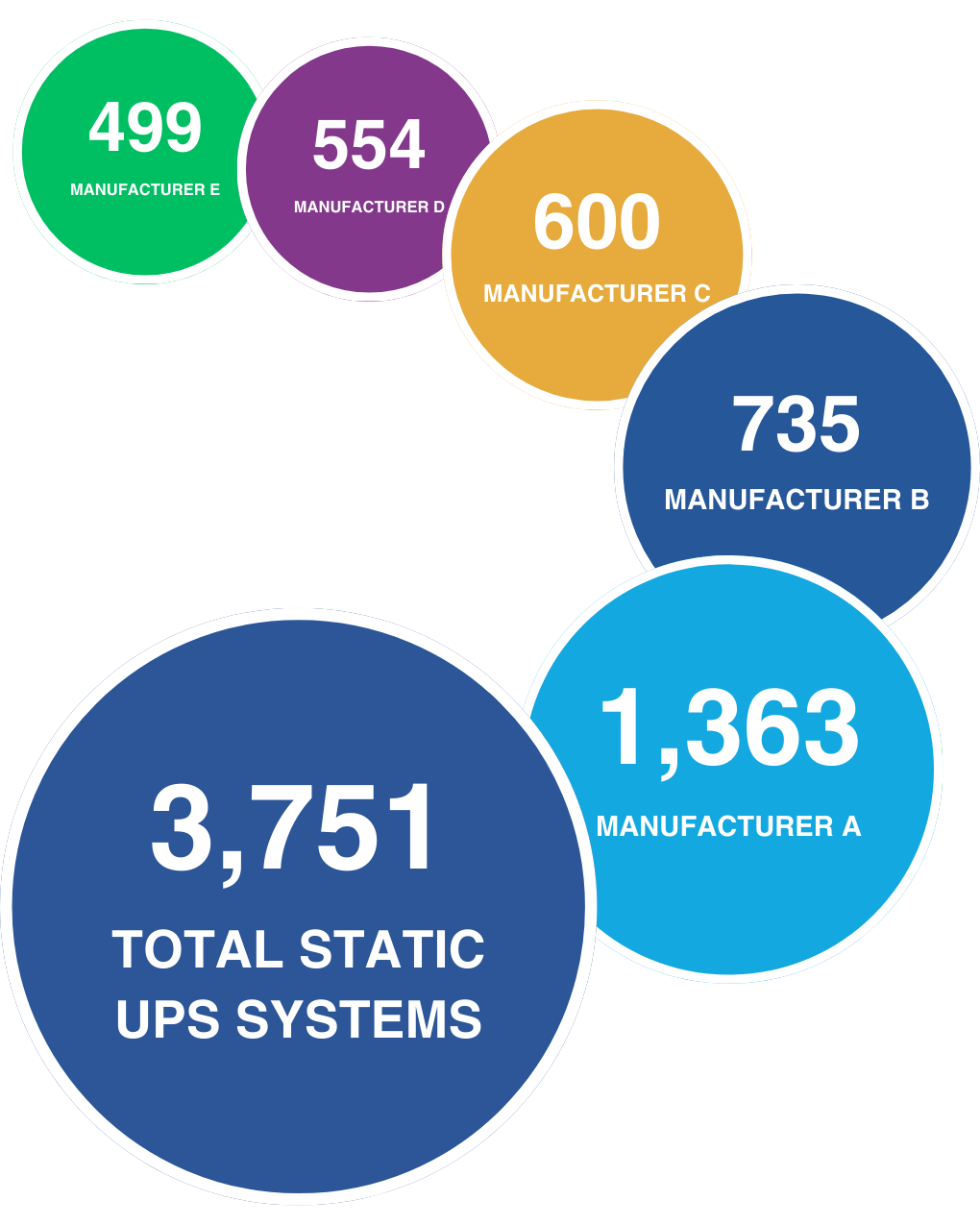 How Do Your Static UPS Systems Measure Up Against The Industry Average?
Utilizing in-depth, global benchmarking data from nearly 4,000 static UPS systems, MCIM empowers data center operators to compare their assets against industry averages and make better informed purchasing decisions.
Includes Benchmarking Averages for:
Comparative failure rates by UPS brand

Dynamic failure trends by lifecycle stage

Mean time between failures (MTBF)

Mean time to repair (MTTR)

Top UPS failures modes
...and more.
80%
of the world's top global banks
75%
of the world's top co-location and hyperscale providers
In 94 countries across all 7 continents
Produce Actionable Insights With MCIM
THE DATA CENTER OPERATING SYSTEMTM
The MCIM Data Center Operating System gives data center executives and operators end-to-end visibility and control over their entire operational landscape through a fully integrated single source of truth on a single windowpane. This means they can view their crucial data in a single place instead of relying on a disparate collection of siloed systems – often driven by unreliable or incomplete data.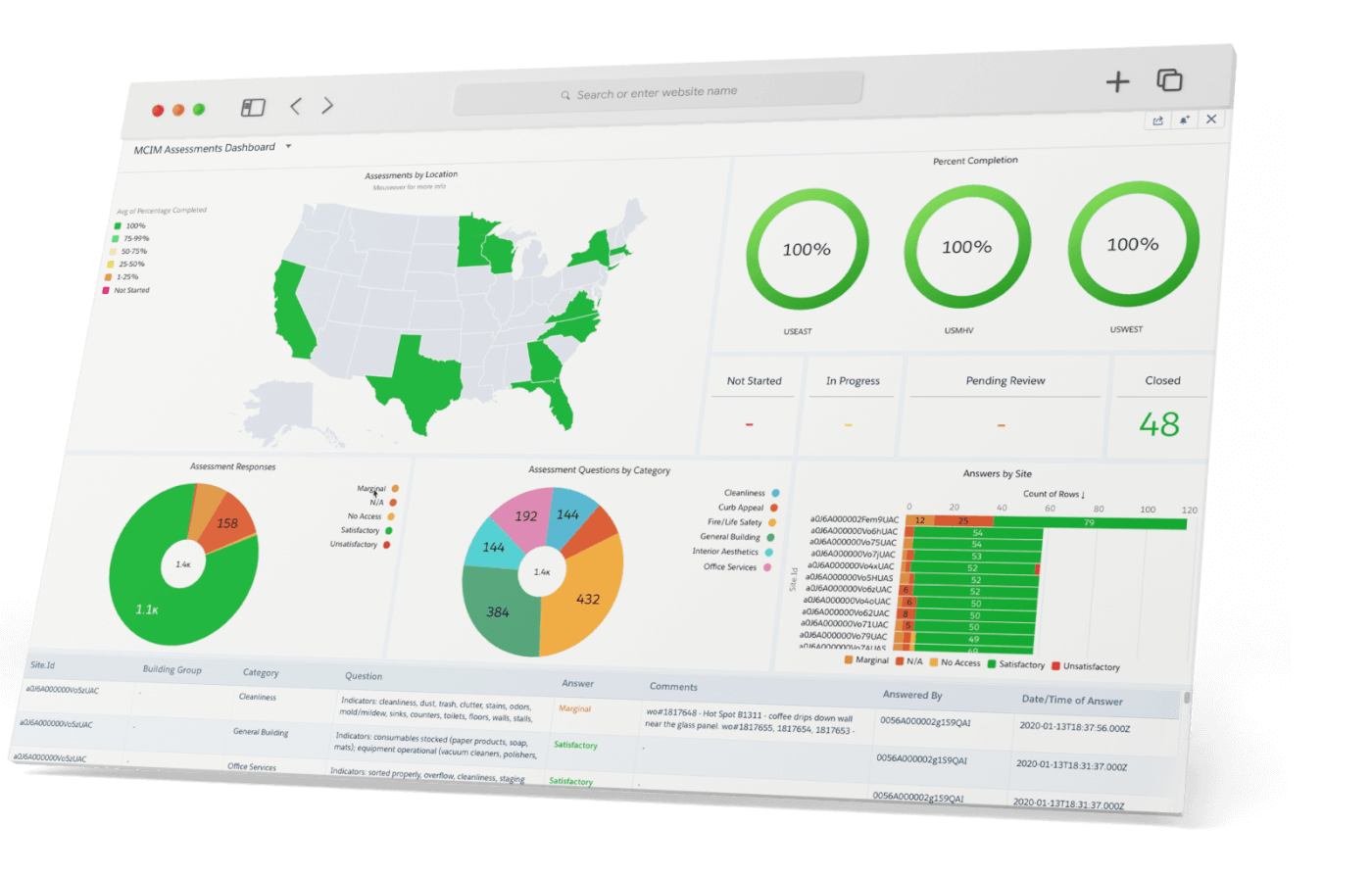 Connected
MCIM is designed for speed and accuracy with asset management connected for complete lifecycle visibility.
Secure
Built on top of the force.com platform, MCIM leverages the power and security used by thousands of institutions worldwide. MCIM implements custom solutions for our clients to meet their security needs.
All-In-One System
MCIM provides valuable insights to your organization from technician to executive that are easy to use. Balancing usability and sophistication, the platform not only captures clean data but makes sense of it and capitalizes on it.
Find out more about MCIM - The Data Center Operating System (DCOS)TM
Schedule a quick call to learn more about how MCIM revolutionizes data center operations